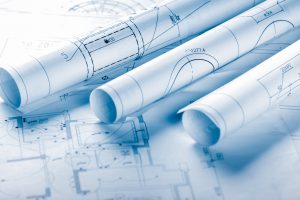 It's Spring, which means it's time for new growth and sales! Let's make sure your new customers are ready to buy a home in the busy season by ensuring they know the importance of a land survey! Getting a survey is more important now than ever and can help your customers ensure that they're getting everything they paid for - and nothing they didn't!
It may seem obvious where the lines of a property are when you're on the land, but because of easements and agreements between neighbors, those property lines might not have been legally recorded, which means the property divisions might not be as clear as you think!
If your customers do not clearly define their property lines, they might fall victim to a full range of unpleasant scenarios. Take a look at these common situations that your customers may face:
When the property lines are not defined and a neighbor's fence or building ends up in your customer's yard, old neighbor agreements that may have been in place at one time might no longer be agreed upon. This can lead to disputes or, worse, legal liability.
A common easement is a piece of your customer's property that they allow utility companies to access, but other easements exist, like those for drainage or dock maintenance. Building on these easements can be illegal and costly.
Each property has requirements for how close or far from the property lines your customer can build. If a new structure, such as shed or pool enclosure, is within these lines your customer could be forced to take them down, which means time and money wasted!
In addition to the situations listed above, surveyors also maintain a true legal description of a property to ensure buyers are purchasing the right property and can certify the new survey to the buyer (new owner).
So, as the real estate season heats up with the Florida weather, encourage your customers to get a land survey before closing. It's one more step they can take to protect themselves when purchasing their property.