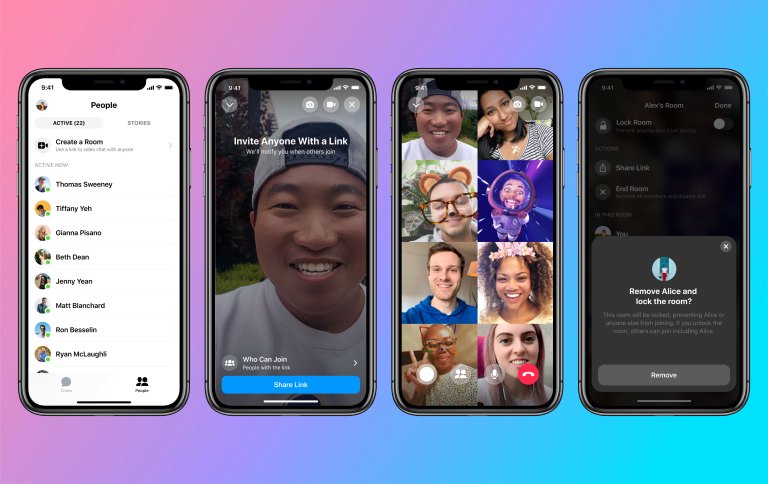 Facebook has introduced its newest feature, Messenger Rooms, to help people get together digitally while social distancing. While this feature is a great option to connect with friends and family during the COVID-19 pandemic, it also has the potential to help real estate professionals' businesses - during and even after a pandemic.
How Do Facebook Messenger Rooms Work?
To get started on Messenger Rooms, create a room in the Messenger App or on your Facebook feed. You're given a link to share with anyone you wish to invite into the room - even if they don't have a Facebook account! Since Facebook is always improving its features, Rooms will soon be able to hold up to 50 people with no time limit. Each Room can be shared on your feed, in events, or with Facebook groups.
How Can Messenger Rooms Help SELL Homes
Showcasing a House to Potential Buyers
Creating a Messenger Room for showings cuts down the number of people going in and out of a home. Not only is this useful in preventing the spread of germs during a pandemic, but it also helps ease the concerns of sellers who are careful to prevent damage to their homes. Also, this is an excellent option for out-of-state buyers looking to see a home soon.
Hosting Virtual Meetings with Current and Potential Clients
We've learned connecting with people can be easier than we imagined. If you have clients out of your area or with a busy schedule, set up a Messenger Room and connect virtually!
Meeting With Other Real Estate Professionals
Beyond having virtual happy hours, you can utilize Messenger Rooms to meet one-on-one with other real estate professionals. Take your monthly conference calls and virtual meetings up a notch by creating a Room for your team. Then, invite everyone to your Facebook Room and network any time - day or night.
Conducting Exclusive Training
Want to hold an exclusive online training event? First, create a private Facebook event. Next, create a Messenger Room in that event. Those who have been invited to the group will be able to access your Room, and ta-da! You have your very own exclusive event in a matter of minutes!
With an estimated 2.6 billion users, Facebook is the largest social media network in the world. There's a high probability that your current and potential clients, colleagues, friends, and family are Facebook users. As a real estate professional, take advantage of Facebook's size and features for your business.